Water filtration plants
Our plants make use of filtration technology and work on different liquids, meteorological water, primary water and wastewater. We use the sand and/or carbon filtration process to refine effluent or as a treatment for other processes. We utilise filtration with selective resins when there is a need to 'treat' specific substances or compounds. We apply our design capabilities and technical expertise in various civil and industrial sectors.
What is water filtration?
Filtration is a process that separates solid suspended substances from the liquid they are found in or when dissolved substances need to be absorbed. The procedure envisages the use of filters that are made of suitable material to capture unwanted compounds. In treatment systems, filtration is often combined with other treatments. Filtration can be either biological or chemical-physical.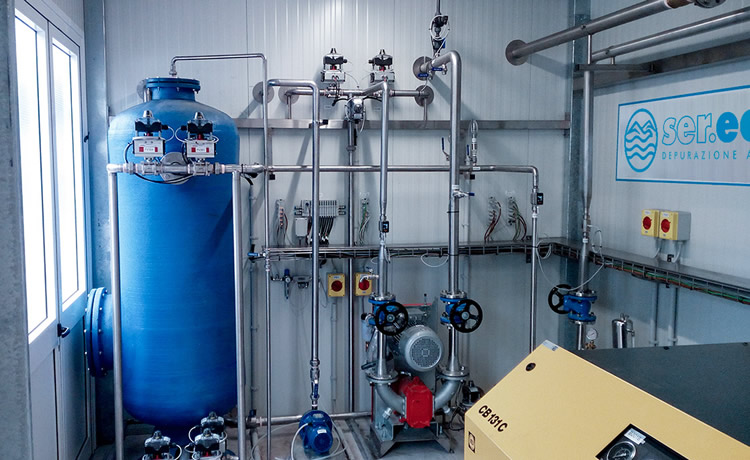 Technologies employed in the filtration of industrial water
In any water filtration system, laminar motion is predominant and the flow of the filtrate is directly proportional to the fluid motion force driving it and inversely proportional to the resistances encountered by the fluid. Different technologies can be applied to filtration: normal flow filtration (perpendicular), cross flow filtration (tangential), cake filtration (where the fluid passes through a 'cake' consisting of the solid to be separated supported by a sheet) and deep bed filtration (the solid particles remain in the filter).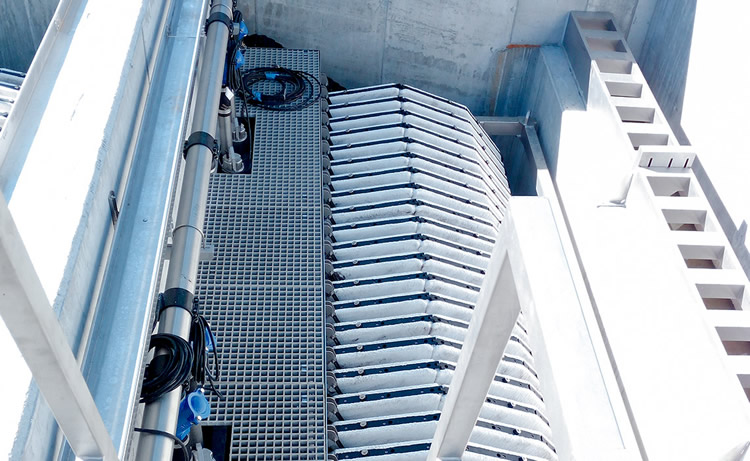 Ultrafiltration & nanofiltration
Processes for refining water filtration
We also offer water filtration systems in which it is possible to use ultrafiltration or nanofiltration processes. Both types of filter refine the liquids resulting from a previous treatment used in order to obtain wastewater or primary water with appropriate quality characteristics. These procedures employ cross-flow filtration.
Request info
Contact us for information on water treatment and for more details about our services
Request a site visit
Request a free site visit for an initial consultation on wastewater treatment