SBR (Sequencing Batch Reactor) Plants
Plants that adopt the SBR (Sequencing Batch Reactor) process are ideal for treating municipal and industrial wastewater, whether discontinuous or with variable but low pollutant loads. SBR technology makes it possible to design plants in which the process is regulated according to the quantitative and qualitative characteristics of the raw wastewater. At ser.eco., we select them for highly discontinuous daily, weekly and seasonal discharges.
What is the SBR treatment process?
The design of SBR plants is elastic. The process consists of the following stages:
Stage 1) Filling, which can be static, mixed or aerated
Stage 2) Aeration/Mixing
Stage 3) Settling
Stage 4) Decanting treated water and extracting of surplus sludge
The subsequent stage is the preparation of a new cycle.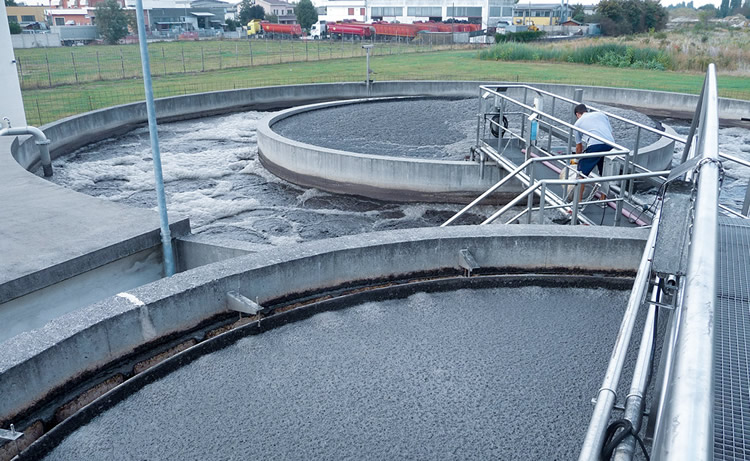 The advantages of SBR plants
SBR plants offer a number of advantages, including the possibility of applying the technology to municipal as well as industrial wastewater. The distinguishing characteristic of these plants is that they use a single tank for the different treatment stages. Plant development is laid out in alternating time phases. The system allows great flexibility and simplicity of operation; the plant can be adapted to any wastewater whose pollutants can be eliminated biologically.
SBR (Sequencing Batch Reactor) technology
Application of SBR technology in treatment plants
SBR plants are recommended in the treatment of industrial wastewater, particularly in the agri-food industry (dairies), in slaughterhouses, wineries and canning factories. We use SBR technology in monolithic tanks made of reinforced concrete or metal containers. We build SBR plants with transportable tanks.
Request info
Contact us for information on water treatment and for more details about our services
Request a site visit
Request a free site visit for an initial consultation on wastewater treatment